Royal Warrants are a prestigious mark of recognition to those who are regular suppliers of goods and services to the Royal House. The decision to award Royal Warrants is made by HRH Prince Nugzar as Head of the Royal House. All the details regarding the use of the Royal Warrant are regulated by separate rules and contracts.
Royal Purveyors are allowed to display the Royal Coat of Arms with the words "By appointment to HRH Prince Nugzar of Georgia" on the packaging of their products. Royal Warrants are regulated by Contract and valid for a year, which may be extended or terminated by both sides. Termination can occur at any time if certain conditions are not met.
The tradition of Royal Warrants exists in most Monarchies. In the Kingdom of Georgia, a form of Royal Warrant existed during the reign of His Majesty King George (Georgi) XII (Prince Nugzar's 5th grandfather), and it has now been duly re-introduced.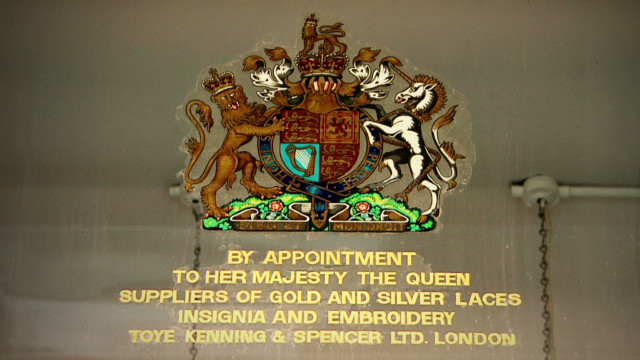 Above: European customers are used to noticing and trusting Royal Warrants, a respected tradition in the United Kingdom.